---
Conflated

Exhibition open 7 October - 3 December
Swan Hill Gallery VIC
Touring nationally with NETS Victoria
---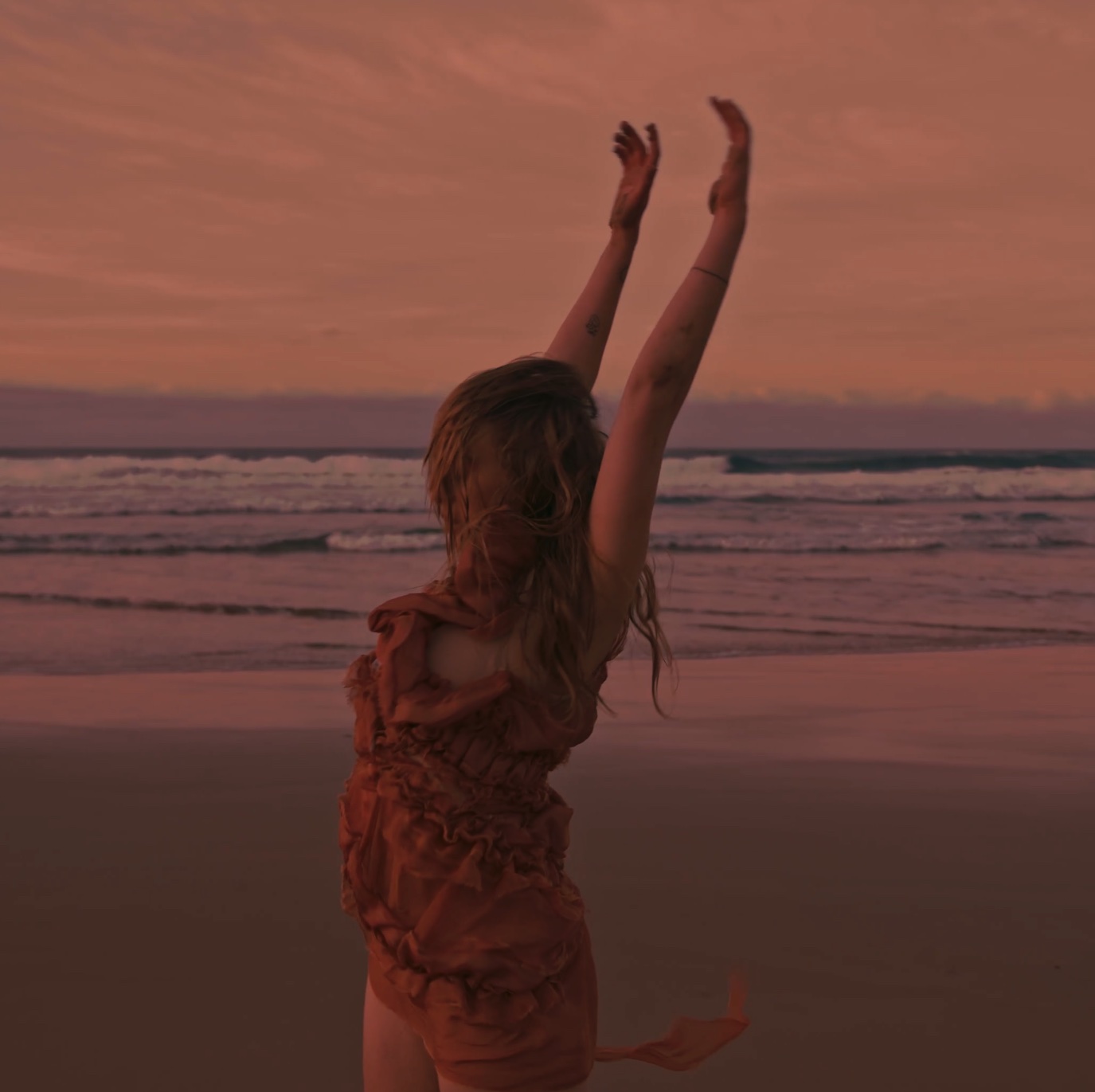 Waves Are Disturbances
Australian Cultural Fund Campaign
Your support directly impacts the success of this groundbreaking project
---
Waves Are Disturbances
Performance on the Beach
6pm on December 2nd
presented by Mornington Peninsula Regional Gallery
---
---
---
Zoë Bastin is an artist. Her expanded choreographic practice considers exhibition, installation, publication and performance as part of the same political project - the reorganisation of societal structures that limit bodies.

Zoë considers situations, movements and objects as connected in artistic production, her projects operate within academic, gallery, theatre and public art realms traversing artistic modes. This practice emerged during visual art studies (BFA, Hon, PhD) considering the sculptural potential of the physical body. She studied, then later taught, at Mangala Studios in Carlton, an important site in the lineage of Australian German Expressionist Dance (est.1970). In recent years her research has become increasingly interested in the complexity of practices, ideologies, and aesthetic modes of making within settler Australian legacies of dance and their intersection with visual art.

In 2021 she completed a PhD at RMIT University. Zoë has previously exhibited & performed at the Villa Lena Foundazione, Chunky Move, Bus Projects, Dancehouse, Midsumma Festival, Felt Space, c3 Contemporary Art Space, Seventh Gallery, Testing Grounds, BLINDSIDE, Bloc Projects, KINGS Artist Run, MADA Gallery at Monash University, Project Space at RMIT University & The Substation.