Unknowing
---

Unknowing is an ongoing performance project that asks how choreography that uses sculptural material can create a sense of estrangement from one's own body. Bastin explores the abject and forgotten material substances of human psychology. By constructing a silicone sculpture that is filled with water to be exactly the same weight as her self, she confronts her mass as an out of body experience. Choreography is formed in relation to material; this abstracted fleshy mass which she draggs and explores during the live performance and video. This movement based process draws from the unfamiliarity of an estranged body, creating a sense of humility and inadequacy in the process of dealing with an object the same weight as you.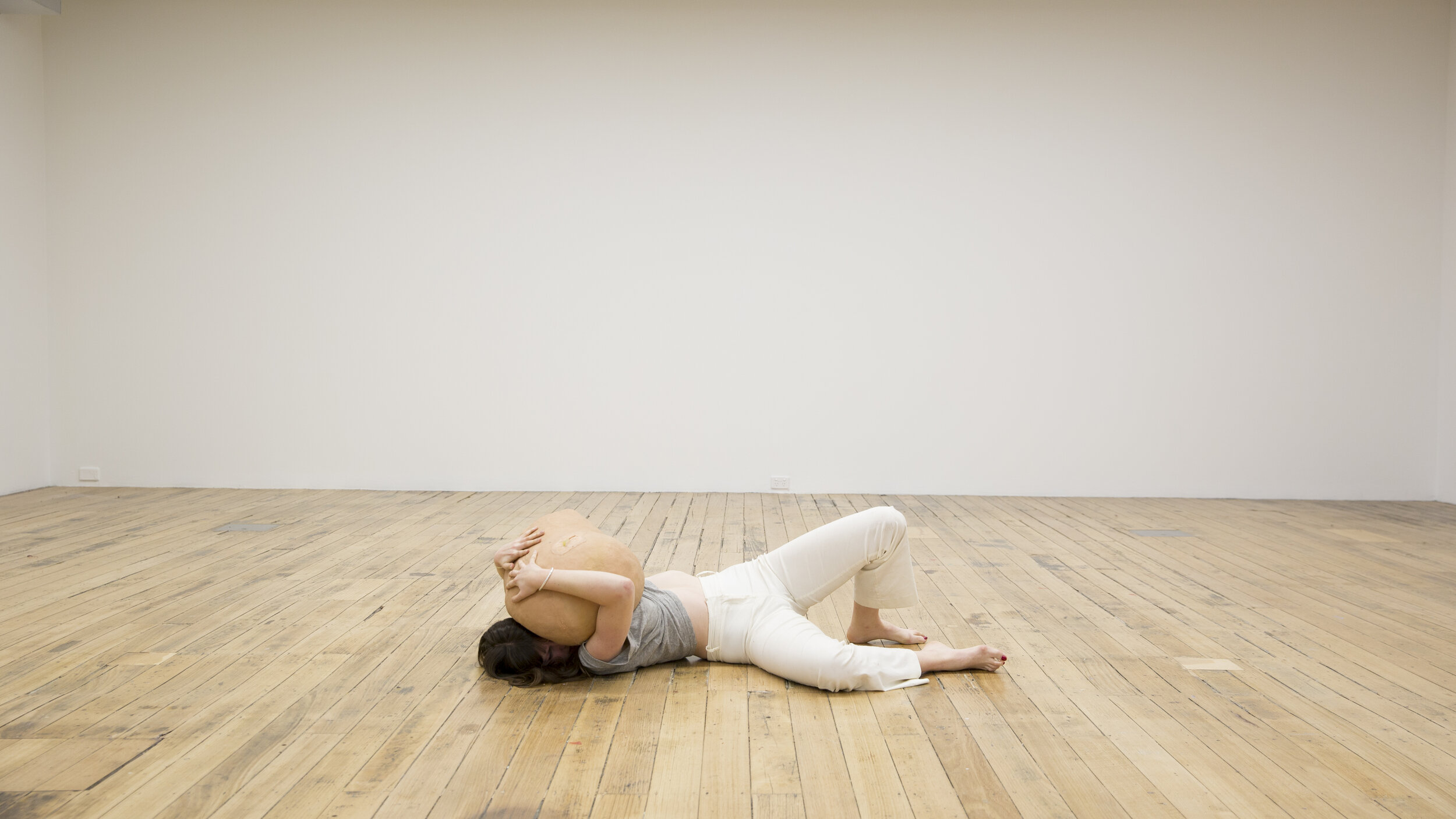 Unknowing, 2018
3.20min single channel video or live performance
silicon, rubber, water (sculpture)

Performed by Zoë Bastin. Presented by Seventh Gallery, MADA Gallery Monash University and Frei Universität Berlin with support from HDR research Fund, RMIT University. Photography and video documentation by Madeline Bishop. Words by Laura Couttie. This project was developed with the assistance of the late great John Nixon.